October Offer
20% off
all Million Dollar Treatments
during the month of October


"ELEMIS therapists make it personal. They look. They listen. They tune in to you, performing transformative treatments, personalised to respond to the ever-evolving rhythm of your life and the ever-changing nature of your skin.

A healing hub where touch and technology are turbo charged by the power of minerals, plants and active natural aromatics.

All the treatments are designed to support great skin health; to respect that skin is alive. No two skins are the same. And no two bodies are the same. Every spa therapy is shaped and moulded around you. Personalised for a results-driven, personalised experience.

ELEMIS pushes the boundaries. We push to develop unique textures, ground-breaking formulations and conduct clinical trials to confirm what we already know; that we are delivering real results. There are no short cuts and there are no gimmicks"

Noella Gabriel, Creator of ELEMIS Therapies and Co-Foundertent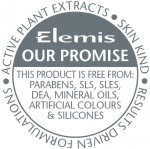 All you need to know before
MAKING A BOOKING
Please arrive early for your treatment allowing us time to take your details. Should you arrive late for your appointment, it could result in shortened treatment times. For bookings of 2 hours or more, we may ask for a deposit to secure your appointment.
Group Bookings
Making a group booking is the ideal way to celebrate or prepare for a special occasion, or you may just want to relax with your family or friends. To make a group booking please contact our reception and we can make a bespoke package tailored to your needs, one that's just right for you. We do require a 50% deposit to secure the booking.
Medical Conditions/Pregnancy
Please inform a member of staff of any medical conditions you may have (including pregnancy), when you make a booking as some treatments may not be appropriate for your condition.
Cancellation Policy
As a courtesy to our therapists and other clients waiting for appointments, we do require at least 24 hours notice should you need to cancel or reschedule your treatment. Please be aware that there is a cancellation fee of 50% of the cost of the treatment if the appointment is cancelled and cannot be filled.
MAKE A BOOKING
You are able to make a booking on-line on this website, click on the button below to be taken to a booking page, or please call or drop in to make a booking we are located at 56 The High Street. Westham, Pevensey BN24 5LS
Phone: Tel: 01323 479451
Email: Innerbeauty09@hotmail.com Website: www.innerbeautyeastbourne.co.uk
OPENING TIMES
Monday   9.00am – 5.00pm
Tuesday   9.00am – 7.00pm
Wednesday   9.00am – 6.00pm
Thursday   9.00am – 7.00pm
Friday   9.00am – 5.00pm
Saturday   9.00am – 5.00pm
Gift vouchers available
INNER BEAUTY
56 The High Street
Westham
Pevensey
BN24 5LS
Tel: 01323 479451
Email: Innerbeauty09@hotmail.com
www.innerbeautyeastbourne.co.uk